---
Company

---
---
Services

---
Environmental Impact Assessments
Incident Learning and Response
Mercury Contamination
---
Copyright © 1999
Elements Network Inc. All rights reserved.



Addressing
contamination
issues on site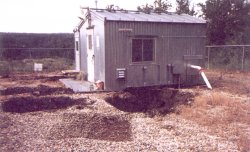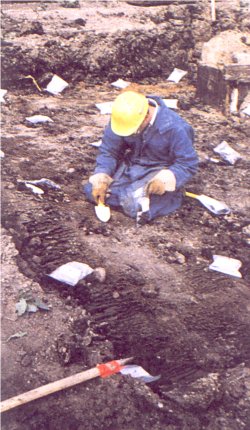 Mercury is a global pollutant. Its toxic properties are well understood. Although in this day and age, there few practical needs for mercury, it was commonly used in thermometers, switches, paints, dental fillings, and flow measurement equipment.

For many years, the oil and gas industry used large amounts of mercury in devices known as manometers. They were used almost exclusively to measure the flow of gas, until the late 1970ís, when electronic flow devices became popular.

Years of operation of mercury manometers has left many gas processing, compression and metering sites with significant mercury contamination trapped under the walls and floors of buildings and in the soil surrounding where manometers had been in operation.

Although most companies have replaced their mercury manometers, mercury may still remain in the ground onsite. Mercury is considered to be a priority pollutant and in some parts of North America and Europe, it is regulated to near background levels (e.g. 0.2ppm).

ELEMENTS can provide low cost, high quality services because:
our professionals have extensive experience investigating and resolving mercury contamination issues and our skills are second to none.
our experience includes design and implementation of a mercury assessment and remediation program for one of the largest natural gas transmission companies.
we have developed practical, realistic, reliable and economical means of identifying and resolving mercury contamination issues.
we have proactively and successfully worked with regulators, industry and renowned research associations such as the Gas Research Institute.